Cost-effective, cutting-edge technology and extremely low overhead combined with a highly-motivated team results in maximum value at greatly reduced costs. Utilizing only the equipment and crew you need, we prevent the imposing presence, equipment setup, and scheduling issues a large-scale production staff can sometimes cause. Working with the latest, digital, high-definition work flow, our 25+ years of post-production computer expertise allows the fastest turnaround imaginable, resulting in repeat business and your valued referrals.
Founded in 2008, SWaT Production LLC has endeavored to provide excellence in HD video production. Founder and producer Tim Huston has an extensive background in Information Technology that helps manage the intricacies of digital media in the high definition arena. This helps to ensure that your production will be handled with care in a friendly and helpful manner, guaranteed.
We accept cash, check, Visa, Mastercard, Discover, American Express, Google Wallet, and PayPal.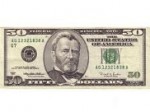 Any accounts not paid within 30 days of the date of the invoice are subject to a 1% monthly finance charge. PayPal Credit financing also available via PayPal.
We look forward to working with you! Email or give us a call today. You can request a quote here.